A cash cow is a product, service or technology which is past its prime. Its owners (which may in fact change causing it to go into cash cow status) have decided it is no longer worth investment but instead will only reap the payments made by its users for licensing and support revenues. So, it is dead as a product, but alive as a passive source of revenue. Part of the end-of-life planning is to acknowledge that revenues will decline as customers move on to greener pastures and likewise, internal investment in employees working on the technology will also decline as they are laid off, forced into retirement or otherwise disbanded.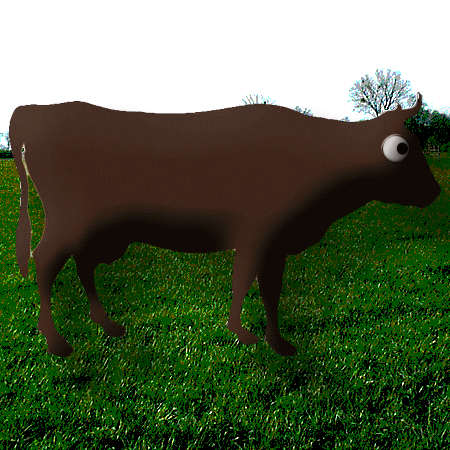 As you might guess, working on a dying product like this is less-than-desirable work. It's not the stuff of resume building, for sure. You get type cast and obsolesced along with what you're working on. It's not fair, but it is business. And life.
Now, I've been in that situation. For. Years. I wanted to jot down some thoughts on how to keep from feeling futility and even despair:
They want you to leave. When they want you to leave. A friend of mine said this the other day and both of us fell into the rage you get when you feel grossly manipulated. But later, I asked myself if that rage was justified? The business that employs us can only do so because of money coming in. When that money wanes, so does employment. And though it's not pleasant to see the end of the road, it was always an agreement. I could leave any time I wanted, and indeed I may. So chill on the manipulation story; it's a two-way street.
We work for a bunch of scared idiots. Two things there: fear and incompetence. The adage of not knowing what it's like till you walk in another's shoes applies strongly to the incompetence part. What I would do with my partial knowledge of the real climate and business trends and bravado in spending someone else's money has very little to do with reality. I do believe the fear part is very real; it's cultural and it tends to increases as you go up the ladder, unfortunately. As I've said to many – if you are solely concerned with what you look like, you will eventually look awful. Fear's crippling grip can freeze ideas upon inception. But as an individual don't let it seep inside. There is a seed of inspiration, an insistence on excellence that can still reign. And it must.
It's just monkey work. I have had the suspicious sense, with evidence, that there are those in the most senior management who think me and my colleagues are over-employed and overpaid simians. So they try, utterly unsuccessfully, to offshore our jobs and make us obsolete in every way they can. They try equally hard to supplant the product we work on with even worse results. To them, keeping the cash cow chewing its cud is just busy work; anyone can do it. However much of that is imagined loathing, it's a hideous lie. The way to prove it wrong is to do elegant, excellent work, which can be done in the most lowly circumstances, it turns out. Problem determination, cost savings and system reliability are disciplines that have spawned deep and valuable innovation. So go there, read up on how people have solved the thorny problems that face you, even in service of keeping the cow from being tipped in the middle of the night. Monkeys are pretty good at swinging from trees it turns out.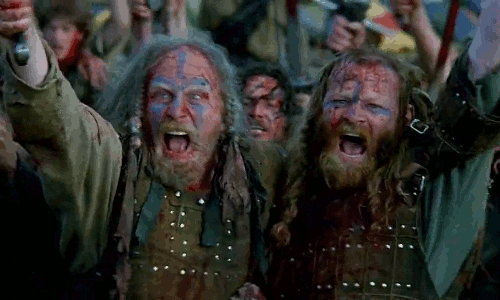 Those other guys just don't get it. I'm talking about internal competition. Where I work, I've accurately typified the organizational culture as warring city states (if our customers only knew!!). As in feudal times, people are loyal to their locale. And fight with the others. When business is on the downswing, this means you can actually be motivated by seeing the other group get laid off and disbanded, but not your own. So, be sure to call that a sick and evil motivator, in all its gradients. Get over suspicion – and your suspicion is the only one you can affect. Mix with people from the other city. You may not think you need each other, but if you can build a bridge you've actually changed the culture.
We have to get back to the old days. No we don't. And we can't anyway. Life goes one way – forward. And if you don't go with it, you will be dragged. Which is unpleasant. It's okay, even necessary to reminisce. Learn from, but don't yearn for the past. Because as bad as a dying cash cow is, there will always, ALWAYS be new cattle to take its place. That's the circle of life; if it bothers you, you really have no option but getting over it.
So yeah, it's not that bad. And its been a good ride. Gratitude is an infinitely more noble sentiment than complaining. I'm thankful; or at least try to be.
1 Thessalonians 5:18 Give thanks in all circumstances, for this is God's will for you in Christ Jesus.