I ventured onto Boston Common after a meeting I was attending on Tremont Street this past Saturday (April 22, Earth Day). I had heard that the March for Science was to take place that day. It was rainy, pretty cold with a raw wind and I wasn't really dressed for it so I wanted to make it quickly to my car parked under the Boston Common. When I started across the common, entering at Park Street Station, I could tell the march was already in full swing. Well, that wasn't right either, because many hundreds of people were still arriving from all directions.
The first person who caught my eye was a HUGE man, with a sign that said something defiant and angry (I forget exactly what and you would too). He scowling, growling with a shaking fist held high in the air as if to rally the people. I passed up the opportunity to involve him in the pugilistic exchange he seemed to long for, and walked by to his right. For the next several days I was searching my memory for the image that best fit his appearance and mannerisms. Then it came to me.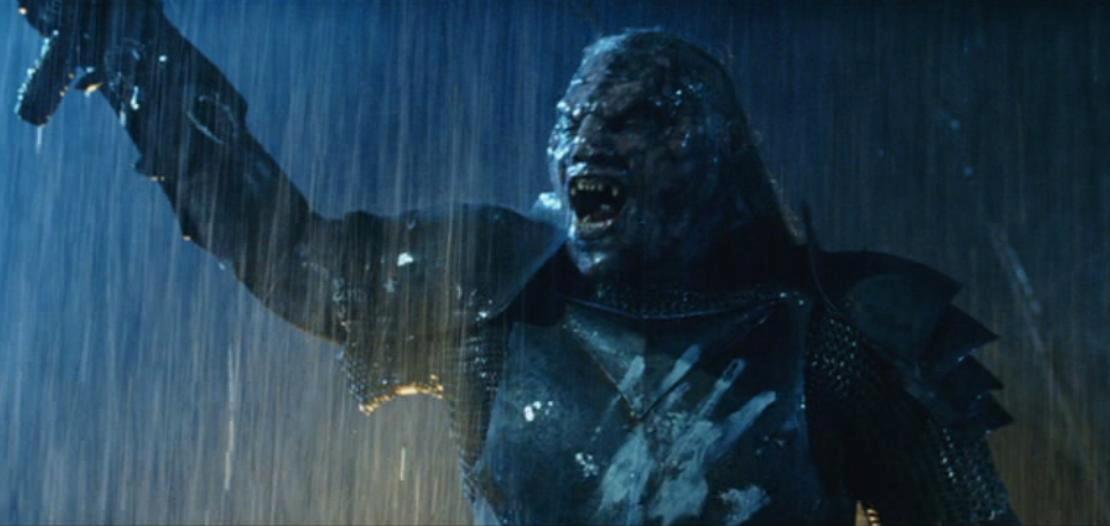 The tone of the signage, speech and even the expressions on people's faces was just like that. Lots of spouting. Lots of indignation and well, hatred.
Now I love science. My Dad had a PhD in Physics. I love the researching, the discovery and the exchange that goes into the scientific method.
And the scientists I have known have been a pretty humble lot. By no means all of them, but
Their work is so laden with trial and error that it just makes them cautious towards advancing their findings beyond some initial positive results, qualified with words like "tentative", "preliminary", etc.
They are careful not to cite something, even evidence, as "fact" until is it thoroughly vetted.
When there are theories that get developed, it's only after lengthy community scrutiny and testing.
Their work is open to revision and even repudiation, should other, overriding evidence emerge.
Their community is not American but international.  That is, advancements and contributions arise from all over the world.
The contrast between that careful process and the brash posters and talk on the Common was profound. The march was not about science but about using some selected scientific themes and theories to advance a world- and political-view that the people felt was being attacked by the current president and his administration. "Science", then was the ultimate authority, though science itself establishes its authority with much more trepidation and process.
And the hatred was palpable. Another saying from the movie referenced above came to mind:
I was relieved to see a nerdy, overweight kid smiling with a poster reading "Be a proton. Be positive"
I do think I understand the antipathy particularly against THIS president. It's not so much as he's conservative, though that certainly was unforgivable to this crowd. It's that he is defiantly so, ill-mannered and impenitent in the face of mistakes.
But this Saturday I didn't see anything better in his opponents.
Which brings me again to the place of saying if that is the substance of modern political "discussion", then I am proudly unpolitical. Because I will not hate like that. Not even (or especially not) or science.